Activating Pro Tools and obtaining your license for academic versions involves 3 steps
Deposit your redemption code in an Avid account (you'll be prompted to log into or create an Avid account during the process) and v

erify your educational eligibility

Obtain a license key from Avid (you must have or create an Avid account)
Downloading your license to your iLok USB key (you'll be prompted to log into or create an iLok account during the process)
You will also need to have received, separately purchased or already own an iLok2 or later model USB Key to hold your Pro Tools licence. 
IMPORTANT: The eligibility process usually takes up to 2 business days. Steps 2 and 3 are completed on line after you receive approval of your academic status and an activation code via email.
Am I eligible for an academic licence?
In order to be eligible to use Pro Tools (for students or teachers) you must fulfill Avid's educational eligibility terms and conditions. These can be found here. 
Step 1: Redeem the code and verify your academic eligibility
Redeem the code you were sent via email from Music EDnet or found on the back of the card inside if you received a physical box.
This is done in your Avid account at this address: www.avid.com/redemption as shown in the image below.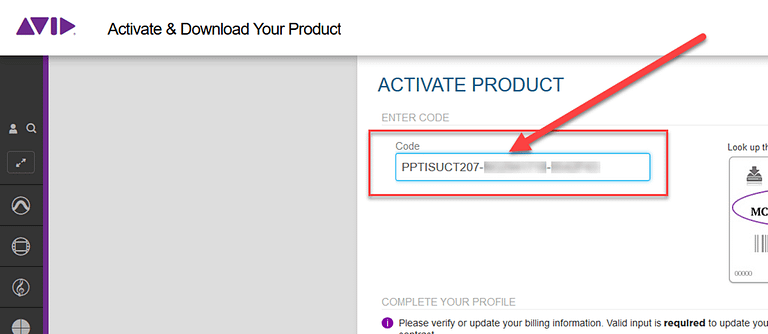 Verifying your educational eligibility
When you purchase an academic copy of Pro Tools you are not provided with an iLok license directly. You must first provide Avid with proof of your educational eligibility, which is done as follows:
Find your educational verification code starting with 'EDU' which will now be shown on the 'My Products and Subscriptions' page of your Avid account.
If the process for processing your Education Eligibility Verification is not prompted within the 'My Products and Subscriptions' page of your Avid account, you can copy the 'EDU' code deposited in your account and go to www.identit-e.com/avid and enter your educational verification code, proof of eligibility and other details as requested (see below)
Identit-E will then process your case, and provide you with your new Pro Tools Activation code via e-mail. This is usually completed within 2 business days.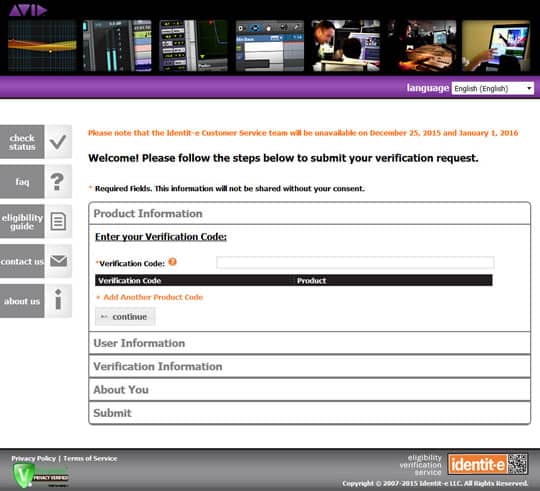 Your Pro Tools Activation code allows you to obtain a Pro Tools License for your iLok.
Step 2: Obtaining your Pro Tools license
When you receive your educational eligibility approval you will also receive an Activation code.  This is the code that allows you to obtain your Pro Tools license from Avid.
However, before you obtain your license you must first have an iLok account. The iLok account is where your Pro Tools licenses (and other software licenses that use iLok security) are stored.
Firstly, create an iLok account (if you don't already have one)
Go to www.iLok.com and create a new account. Note that your Username is what you will use to allocate your Pro Tools licenses from Avid.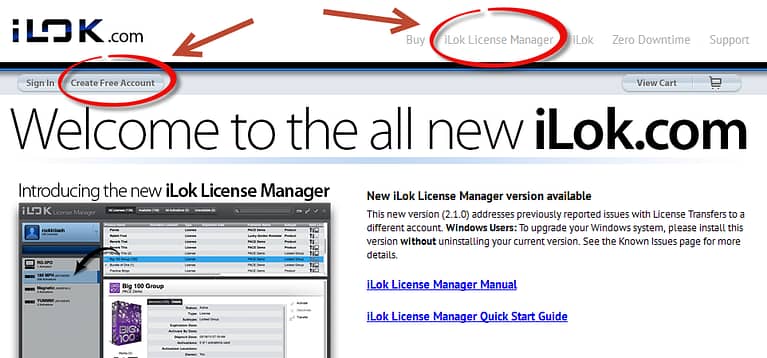 Download and install the iLok License Manager. This is the application that will manage your licenses and transfer them to your iLok USB key when connected to your computer.
Obtain your Pro Tools license and transfer it to your iLok account
Go to https://my.avid.com/products/redemption and login to your Avid account. If you do not yet have an Avid account you will need to create one.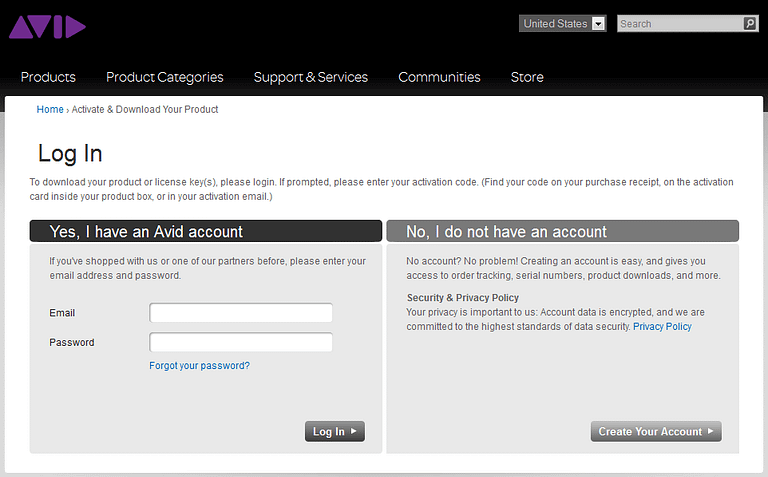 After login, you should be taken to the page below.  If you don't see the page below and instead find yourself on your Avid account home page or some other page of the Avid website, click this link once more: https://my.avid.com/products/redemption
When you have successfully reached the page below, enter the Activation Code you obtained when you purchased Pro Tools.
After you enter the Activation Code and click Download Now you will be asked to enter your iLok Username so that Avid can transfer the Pro Tools License. You will also have links to your software downloads. Download your Pro Tools installers now.
Step 3: Downloading the Pro Tools license to your iLok key.
Your Pro Tools license will be available in your iLok account within a few minutes after completing your Avid activation.
Connect your iLok USB key to your computer (drivers will be installed automatically if required and you have already installed the iLok License Manager).
Open the iLok License Manager and login to your iLok account.
Click on your Username and you should see the licenses that have been allocated to your iLok account by Avid.
Right-click on the license in the right hand window and choose "Activate".
In the next window, select the iLok to download the license.
Note: You can also 'drag-and-drop' a licence from your 'available licenses' area on the right, onto a connected iLok shown in the left-hand column.
You can now close the iLok License Manager.
You should now have your Pro Tools license on the iLok and can open Pro Tools.