To be the recognised leader in our region in delivering technologies that support music and performing arts in education.
Our mission is to inspire and support educators in making a meaningful difference to music and arts education through the effective integration of technology … technology that engages students, empowers teachers and turbo charges the creative mind.
We are driven by a sense of purpose to continually improve learning and creativity in education.
We support innovation and the early adoption of new technologies that can deliver enhanced performance, efficiencies, optimise resources and reduce environmental impacts.
We believe in ethical and honest practices and mutually respectful relationships with our stakeholders.
Established in Adelaide in 1991, Music EDnet is a leader in the effective integration of technology in education, with particular focus on music, media and the performing arts. This includes ICT, audio, video and lighting technologies along with other key areas affecting learning well into the future, such as facility design and acoustics.
The business is driven by a small, experienced team focused on delivering a full service to educators by keeping abreast of ever evolving technologies, curricula and pedagogies along with industry best practice.
Our growth comes from "building the network" as our name suggests, through the development of strong educational relationships, promoting our expertise and connecting with educators across Australia and New Zealand and beyond.
Our point of difference is our unique profile of expertise … superior knowledge of relevant technologies along with a deep understanding of curricula and pedagogies in music, media and the performing arts.
Music EDnet aims to continually understand the needs and opportunities confronting educational institutions, educators and their students. Through trusting and productive relationships with teachers, department heads and administrators, we provide thorough and reliable assessments and subsequent recommendations irrespective of scale or activity.
We believe … and practice the belief … that when a business provides guidance and recommendations based on considerable knowledge and does so with integrity, its clients succeed and so too does the business. Being in business for the primary purpose of making money might be a goal for others, but for Music EDnet it is purely a measure of how well we deliver on our mission.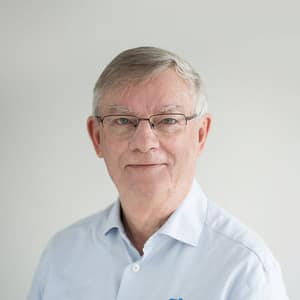 Keith Huxtable
Managing Director
Keith's first experience in the music industry was as a performing musician while still at high school in Melbourne in the mid 1960s. At the same time he had a strong interest in pursuing a career in electronics and went on to study Electrical Engineering at Monash University while continuing to perform part time as a professional musician.
As an engineer and musician Keith began his full-time career on the technical side of the music industry with Rose Music in Melbourne (now Yamaha Australia). Since that time he has held senior technical and marketing positions with Yamaha and Roland, is a past Vice President of the Australian Music Association and an active member of ASME. Keith has also been fortunate to travel the world and spent many years in professional audio working with recording studios, major live venues, radio and television studios and continues to keep up to date with the latest in audio, video and lighting technology and acoustics.
Keith moved to Adelaide in 1991 to establish what is now known as Music EDnet through which he has pursued the advocacy of music in education along with technology as his mission.
Warrick Dowdy
Education Business Development Manager
Warrick is a music graduate, a keen composer of electronic music and a strong advocate for music in education. He has been working in music technology and education for over 20 years and was an integral member of the team responsible for making Sibelius a huge success in education before joining Music EDnet in 2009.
Warrick is at the front line in our communications with educators and schools and has been able to put this knowledge and experience to great use by assisting schools and teachers across Australia and New Zealand establish and maintain music technology facilities.
A key part of Warrick's role is working closely with our industry partners, staying abreast of new product releases and software licensing updates and filtering information and news for educational relevance.
David Dowling
Technical Manager
David is an honours graduate in music technology and was the technical support specialist for Sibelius/AVID for the Pacific region for 7 years prior to joining Music EDnet in 2016. He is an acomplished guitarist and has always had a keen interest in harnessing the power of technology to achieve real musical outcomes, from notating in Sibelius and recording with Pro-Tools, to ambitious personalised music application development on the programming side with Max/MSP and SuperCollider.
Most of the tools that comprise the Music Technology field are second nature to David, but his interest in technology extends across the arts and in particular its effective integration in education.
At Music EDnet David has the important role of providing technical support and training for schools and educators as well as assisting with consultancy, design and installation of music and performing arts facilities and major building projects.
Our Extended Team and Industry Partners
Our extended team includes a number outstanding educators and ICT specialists across Australia and New Zealand with whom we share a vision of excellence in effectively integrating technology into the curriculum.
Director - Learning Ideas Ltd
Duncan Ferguson is the Managing Director and resource developer for Learning Ideas Ltd, a company setup to provide ear training, theory/score reading and music technology resources for New Zealand high school teachers.
Director - Midnight Music
Katie Argyle is a close associate of Music EDnet who runs her own business, Midnight Music, focusing on training and support for teachers integrating technology into their music program.
Our industry partners include manufacturers, publishers and importers/distributors representing the world's leading technology products and related educational services.