These instructions are for computer administrators in schools that own 'network' multi-user licences of Sibelius (version 8.x or later).
Step 1
Run the Command prompt on the machine 'As Administrator'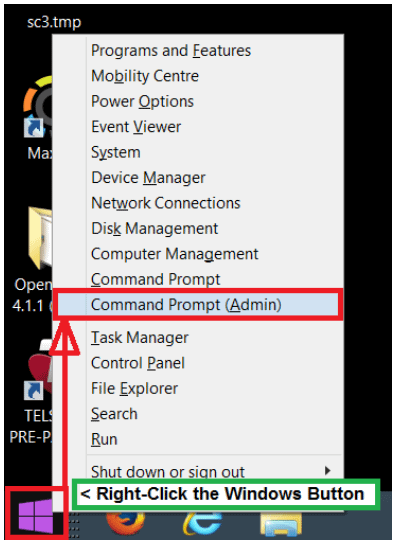 Step 2
Using the cd command, change the Command Prompt's directory to the location of the exe installer you've downloaded from your Avid account or copied from your installer DVD.
Tip: When you're viewing the location of the EXE file in Windows Explorer, click on the folder icon in the address bar in Windows Explorer (highlighted below at the top-left) to show the pathway as selected in plain text so you can copy it easily.
Next right-click in the Command Prompt after typing in: cd and a space, and you can then choose 'Paste' to paste the copied pathway into the Command Prompt window. You need to right-click and choose 'Paste' specifically, as you cannot use the Ctrl-V paste shortcut in the Command Prompt.
Hit enter on your keyboard after pasting in the pathway to execute the command.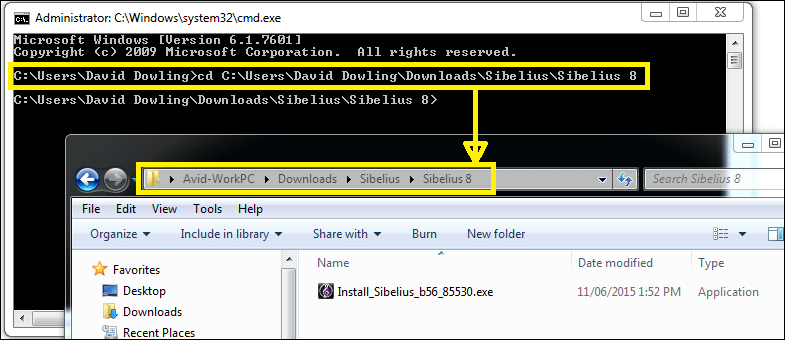 Step 3
Now that your command prompt is looking in the correct location, you can copy/paste in the command below:
Install_Sibelius.exe /s /v"/qn LSINFO=somevalue /l*v %temp%\AvidSibeliusx64.log"
Where Install_Sibelius.exe is the name of the file you're referencing.
In the image below it's named Install_Sibelius_b56_85530.exe for instance) and LSINFO=somevalue is where you'll put the IP address info of the machine hosting the Sibelius Licence Server (version 8.x.x) on your local area network. In the highlighted example below, the Server IP is 192.168.1.14.
Hit enter on your keyboard and the Command Prompt will jump down a line and the silent install process will run in the background while remaining invisible.
Several minutes later Sibelius is installed on the machine and already pointing to the Sibelius Licence Server host machine, ready for authorisation to run upon first start-up with no need for further intervention.