Cloud-based digital audio workstation
Soundtrap for Education is on a mission to make music creation and storytelling simple and collaborative for everyone. Soundtrap is your everywhere studio by Spotify. An online music and podcast studio, that's easy to use and highly collaborative.
Annual subscription, cost is per user (minimum of 50 users).
Users includes students and teachers.
School wide site licenses are now available for schools with a total population of 300+ students. Contact Music EDnet for details.
Choose secure credit card payment via eway or use PayPal
Schools and Educational Institutions can
choose payment on INVOICE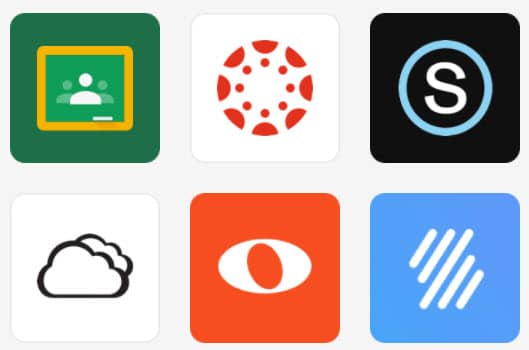 Soundtrap integrates with Noteflight and Flat.io, and also with LMS platforms like Google Classroom, Canvas, Schoology and Musicfirst. Creation, assessment, and evaluation of assignments is smooth and seamless. Soundtrap is committed to being responsive to the future-ready classroom.
From anywhere on Any Device
Soundtrap works seamlessly across all wifi connected devices. And since the Studio is completely cloud-powered, students can continue working on their projects from home. You will have access to an extensive collection of quality loops, effects, and software instruments. Soundtrap is easy and intuitive to use by both teachers and students—of all ability levels—who want to create professional and polished projects.
Create, Communicate and Collaborate
Enjoy endless collaboration; between students, teachers, different classes wherever you are, in real time!
Transform spoken word into text and edit your recording as you would a text document. Take your workflow to the next level with the game-changing interactive transcript.
Make your own beats in an easy and intuitive way.
4,000+ high quality beats and presets. You want it? We've got it.
What's included in Soundtrap for Education, but not in Soundtrap consumer accounts:
It's a safe environment for young students.
All educational accounts come with a walled garden and designed to be compliant with COPPA to keep young students safe. This allows students to work together in their own, protected environment.
It's customised for the classroom.
In Soundtrap for Education, you have a teacher's admin panel where you find all your students and groups. You can easily integrate Soundtrap with Google Classroom, and also create assignments for your students. Using the assignment feature automatically gets you access to your students' work.
It's way cheaper.
Soundtrap for Education is heavily discounted compared to the regular consumer accounts (Premium & Pro) and it includes all the Premium features.
Unlimited projects
All loops (5900+)
All instruments & sounds (670+)
Antares Auto-Tune®**
Time Restore ***
It is purchased as an annual subscription, starting with a minimum of 50 users (can be both students and teachers). The annual price per additional user decreases with increasing users.
Contact Music EDnet for Soundtrap within the Music First Classroom
** Powered by Antares Auto-Tune®
*** Allows you to go back to a previously saved version of a project.